About Anna Breytman, Clinical Psychologist, Ph.D.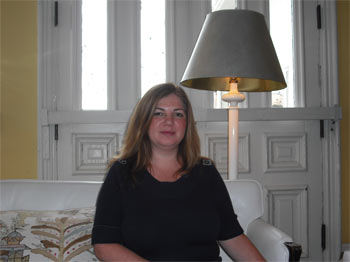 Anna Breytman, Ph.D. is a clinical psychologist with 20 years of experience working with children, adolescents and adults in various settings, including schools, hospitals, and community mental health centers. For the past 15 years, she has been in private practice providing Cognitive Behavioral Therapy, a state of the art, scientifically tested treatment for individuals dealing with mood, anxiety, interpersonal difficulties and behavioral disorders. Cognitive behavioral therapy is time limited yet offers long lasting results.
Treatment highlights:
Specializes in Cognitive Behavioral Therapy, a skill based, short term, dynamic treatment that addresses maladaptive patterns of thinking as well as behaviors that interfere with one's functioning.
Focuses on collaboration with the client to develop precisely individualized, concrete and meaningful goals. At the heart of the treatment is the therapeutic relationship.
Teaches practical skills for managing thinking, emotions, behaviors and problem solving.
Provides guidance in the development of healthy coping strategies to manage life's stressors and improving quality of life.
Offers in session practice of treatment interventions, including exposure and response prevention, cognitive reframing, acceptance and commitment therapy, mindfulness practice and dialectical behavioral skills.
Committed to improving the lives of children and adults struggling with symptoms of Obsessive-Compulsive Disorder, Generalized Anxiety, Health Anxiety, Panic Disorder, Depression, Mood Disorders, Attention Deficit Hyperactivity Disorders, Behavioral Problems, Interpersonal Difficulties and other related conditions.
Professional Memberships
American Psychological Association
Anxiety and Depression Association of America
Association for Behavioral and Cognitive Therapies
NJ Psychological Association
NYS Psychological Association
Obsessive-Compulsive Foundation
Licensure and Certifications
PSYPACT APIT Certification
NYS Licensed Clinical Psychologist
NJS Licensed Clinical Psychologist
Call today for an in-person or teletherapy appointment:
Phone: 201.694.2129
Please leave a message or email:
annabreytman@cbtofnyc.com
online form
Two Office Locations:
New Jersey office location:
194 North Harrison Street
Princeton, NJ 08540
New York City, Manhattan,
Upper West Side:
27 West 86 Street, Suite 1B
NYC, NY 10024
---
---
---